Parking
Self-parking is conveniently located near the restaurant. Paid valet available in some locations.
Plainview Hours
Day of the Week
Hours
Mon

12:00 PM

-

9:30 PM

Tues

12:00 PM

-

9:30 PM

Wed

12:00 PM

-

9:30 PM

Thurs

12:00 PM

-

9:30 PM

Fri

12:00 PM

-

9:30 PM

Sat

12:00 PM

-

9:30 PM

Sun

12:00 PM

-

9:30 PM
S Oyster Bay Rd and Woodbury Rd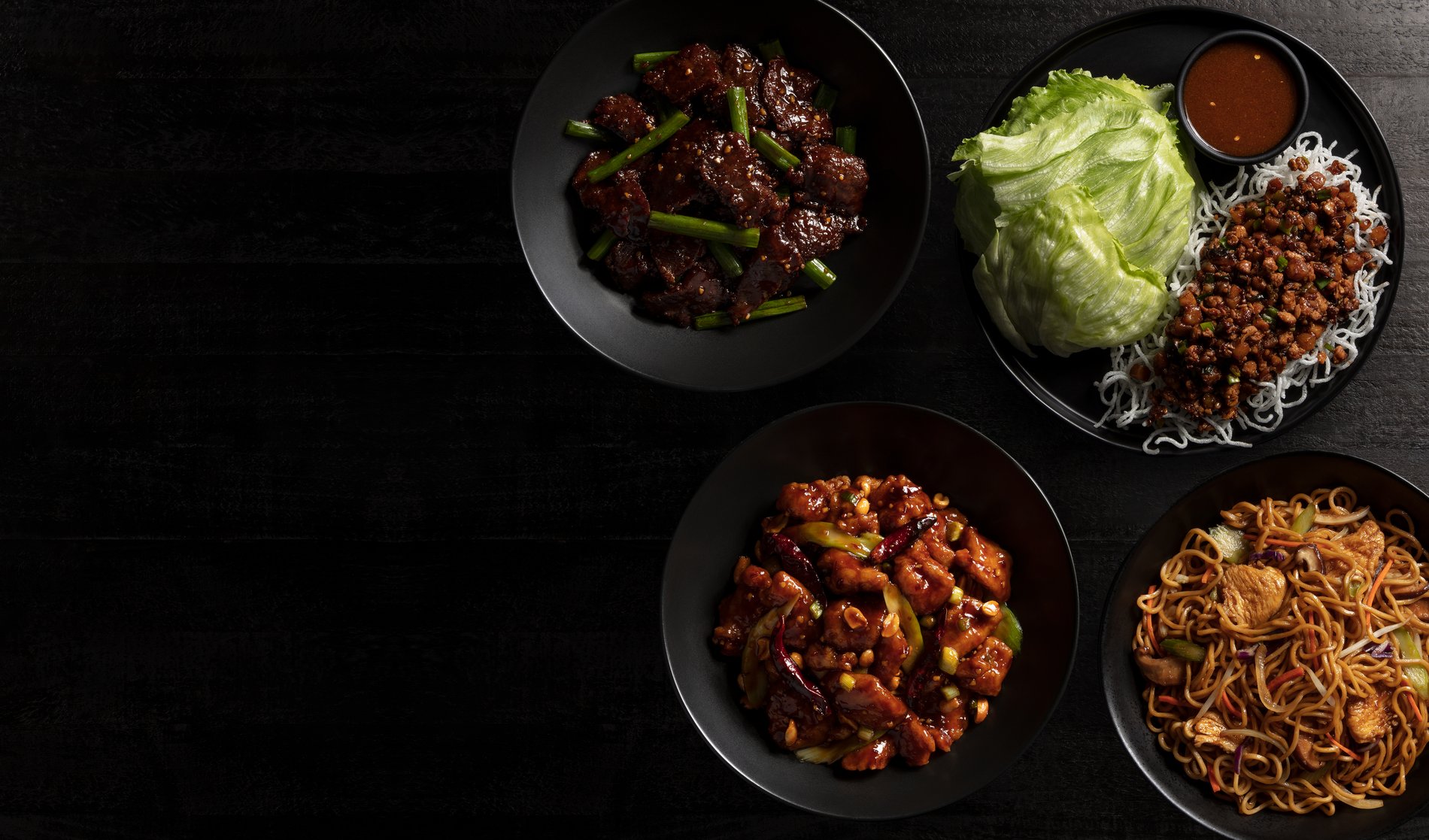 Takeout
We are open for takeout, delivery or curbside pickup. Order online or through the P.F. Chang's mobile app.
Download and Order through the App
Introducing
We've updated our rewards program
Existing members are now GOLD MEMBERS, plus a new level including
2X MORE POINTS and FREE DELIVERY
P.F. Chang's Catering
Everything you need from chopsticks to dessert, packed for pickup or delivered right to your door. Order from our individual meals, easy catering packages or build your own perfect feast.
Menu & Packages
About P.F. Chang's
Plainview
Smaller and more conveniently located, P.F. Chang's To Go is our answer to fast, easier Chinese takeout delivery. You won't need a reservation at P.F. Chang's To Go Plainview. Dine-in on the go with quick counter service, or order online to place a to-go order. We are explicitly tailored toward takeout, delivery, and catering.
Initially known for our P.F. Chang's Chicken Lettuce Wraps, we offer other signature Asian, Thai, Korean, Japanese, and Chinese food dishes, including Signature Lo Mein, Mongolian Beef, Chang's Spicy Chicken, and Fried Rice. Many gluten-free and vegetarian options are also available on our restaurant menu.
From corporate office catering to family meals and extensive family menus, let us cater the perfect Asian feast for you and your guests. View our catering menu. Catering delivery is also available.
No other Chinese restaurant can deliver bold flavor or culture like your Plainview P.F. Chang's To Go. We do not accept reservations. However, counter service with seating is available. Order Online for Asian and Chinese food delivery, takeout, and catering at order.pfchangs.com/store/7012 or through P.F. Chang's mobile app.
INTRODUCING P.F. CHANG'S PLATINUM REWARDS. ™ Earn 20 points with every $1 spent, free delivery with every order (no order minimums or delivery fees), waitlist priority, access to VIP concierge support, and more. Learn more and subscribe today for $6.99 a month.
Learn more about our P.F. Chang's To Go locations, explicitly tailored toward takeout, delivery, to-go, curbside pickup, and catering.
View our gift cards page to send a P.F. Chang's e-gift card instantly, or visit your favorite restaurant to bring one home today.
Shop P.F. Chang's official retail & merch line for cookware, apparel, and accessories.
Are you interested in joining us as a chef, line cook, wok cook, server, host, bartender, kitchen manager, or dishwasher? View open job roles we are now hiring for in Plainview, NY, and apply online.
Have a media inquiry? We're always ready to share. Contact us today.
Please read the latest P.F. Chang's updates on our blog.
P.F. Chang's To Go Plainview is located at 373 S. Oyster Bay Plainview, NY.
Find a P.F. Chang's near you