P.F. Chang's

Natick
FREE DELIVERY AND TAKE-OUT
12:00 PM
-
8:00 PM
12:00 PM
-
8:00 PM
12:00 PM
-
8:00 PM
12:00 PM
-
8:00 PM
12:00 PM
-
8:00 PM
12:00 PM
-
9:00 PM
12:00 PM
-
8:00 PM
ORDER FREE DELIVERY AND TAKEOUT FROM P.F. CHANG'S Natick. WE WILL MAKE SURE YOUR EXPERIENCE IS EASY, DELICIOUS, AND MEMORABLE.
Natick Hours
Day of the Week
Hours
Mon

12:00 PM

-

8:00 PM

Tues

12:00 PM

-

8:00 PM

Wed

12:00 PM

-

8:00 PM

Thurs

12:00 PM

-

8:00 PM

Fri

12:00 PM

-

8:00 PM

Sat

12:00 PM

-

9:00 PM

Sun

12:00 PM

-

8:00 PM
Natick Mall Rd and Nouvelle Way

TAKEOUT
WE ARE OPEN FOR TAKEOUT, DELIVERY OR CURBSIDE PICKUP. ORDER ONLINE OR THROUGH THE P.F. CHANG'S MOBILE APP.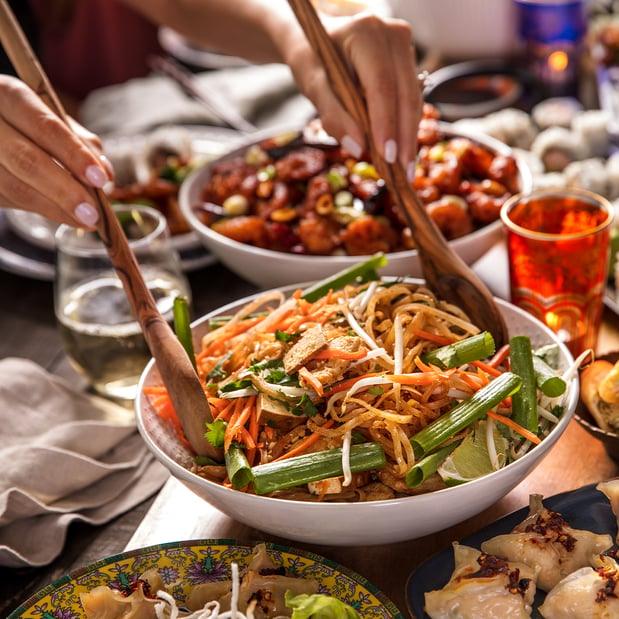 Catering
EVERYTHING YOU NEED FROM CHOPSTICKS TO DESSERT, PACKED FOR PICKUP OR DELIVERED RIGHT TO YOUR DOOR. ORDER FROM OUR EASY CATERING PACKAGES OR BUILD YOUR OWN PERFECT FEAST.
START YOUR ORDER HERE OR CONTACT THE RESTAURANT DIRECTLY.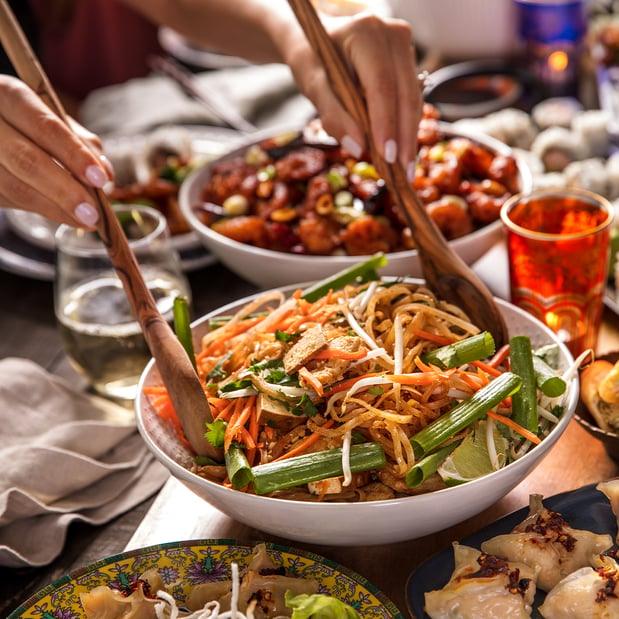 START YOUR ORDER MENU & PACKAGE
What's New
New Menu Items

Chinese, Japanese, Korean, and beyond. Our food will take you across Asia - no passport required.

Celebrations

Celebrate with us; birthdays, anniversaries, Holidays, private events, corporate events, Special Occasions.
About P.F. Chang's Natick
Order free delivery, takeout, or curbside pickup from P.F. Chang's Natick. While our dining room is temporarily closed, we are still open and here to serve you. At P.F. Chang's, we serve more than Chinese food. Our Asian-inspired menu brings the bold culinary cultures of China, Japan, Vietnam, Thailand, Korea and more to your table.

With flames and a steel wok, an Asian cooking tradition that's over 2,000 years old, we create our own style of dishes you cannot experience in any Chinese restaurant. Our delicious sushi options, Crispy Honey Shrimp and Singapore Street Noodles are made with scratch ingredients that have purpose, are sourced with integrity, and are used with intention. That is the core of our food philosophy, and a promise we will always keep.

This is P.F. Chang's Natick. Experience the world of Asian cuisine and hospitality with us today. Visit us online to order takeout or delivery at pfchangs.com.
Operating Partner

Ingrid Morillo
Nearby P.F. Chang's Locations
Find a P.F. Chang's near you