FLAVORS OF
THE SEASON

EXPLORE OUR LIMITED TIME HOLIDAY MENU!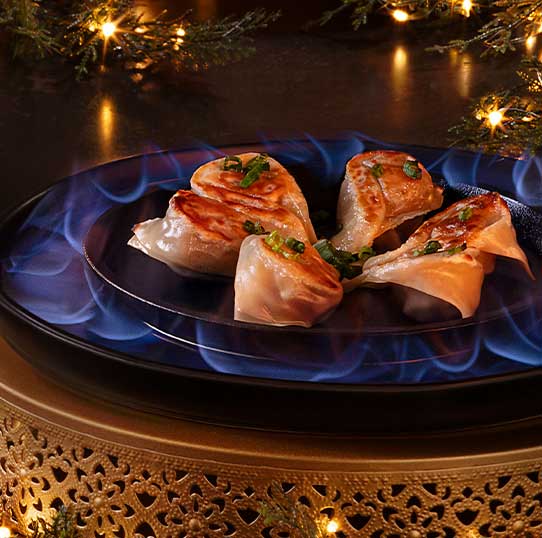 FLAMING FILET MIGNON WONTONS
Experience culinary theater with the Flaming Filet Mignon Wontons. Hand-folded dumplings filled with succulent tenderloin, ginger, garlic, & scallion, and served with a spicy chili sauce. Lit tableside with fiery flavor that will ignite your senses.
CHILI CRAB & PORK BELLY FRIED RICE
Indulge in the ultimate fusion of flavors with the Chili Crab & Pork Belly Fried Rice. Delicate jumbo lump crab, smoky pork belly, velvety egg, scallion, and our signature spiced chili butter come together for a symphony of tastes that will leave you craving more.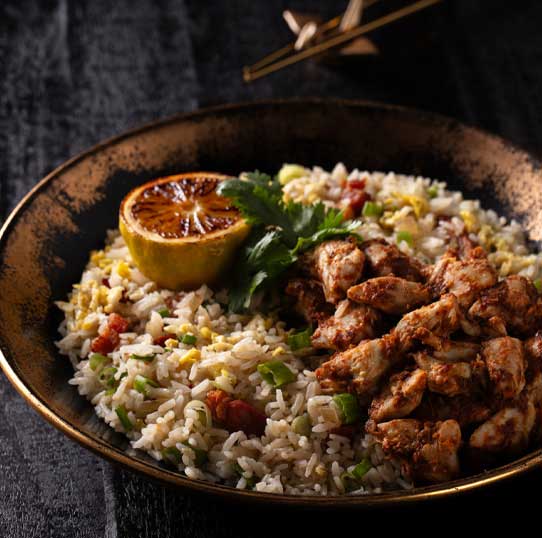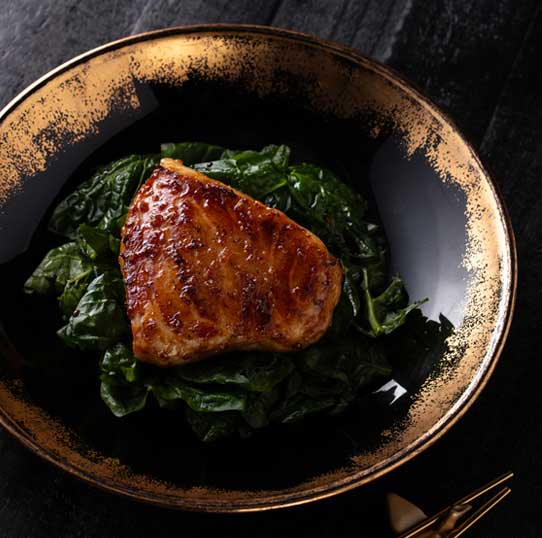 OOLONG CHILEAN SEA BASS
Embark on a culinary voyage with the Oolong Chilean Sea Bass. Dive in to the delicate flavors of a wild-caught tea-marinated filet with ginger-soy sauce served alongside perfectly wok'd spinach.
CHANG'S APPLE CRUNCH
NEW RECIPE 'Tis the season to indulge in our take on the classic apple pie served in a buttery, flaky roti wrap drizzled with cinnamon sugar and caramel, served with vanilla ice cream.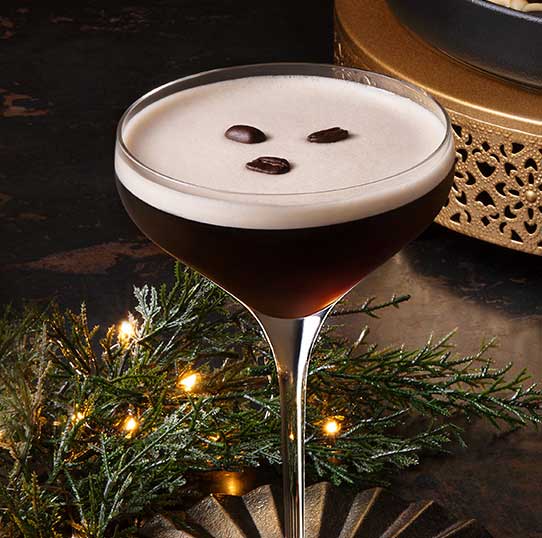 ESPRESSO MARTINI
Elevate the evening with our Espresso Martini, the perfect dessert drink. Crafted with Ketel One Vodka, Caffè Borghetti coffee liqueur, and cold brew infused with a touch of vanilla and orange essence, it's a sip of sophistication.
GOOD FORTUNE
Good Fortune is found in every sip of this new seasonal cocktail. Crafted with Remy Martin VSOP Cognac, Joto Yuzu Saké, orange and peach liqueur, and a hint of zesty lemon. Served in a keepsake ornament, it's a gift to your taste buds.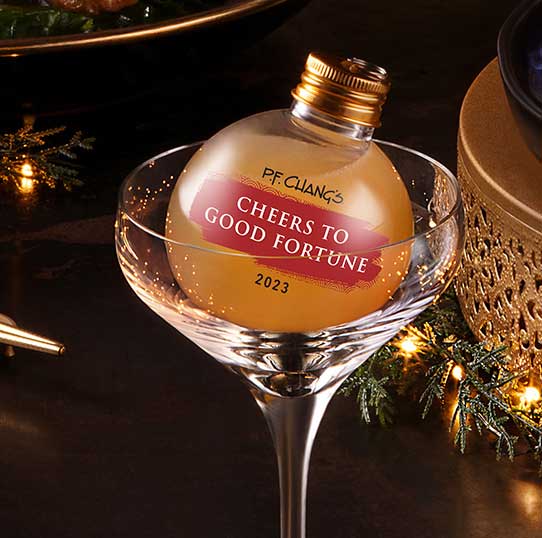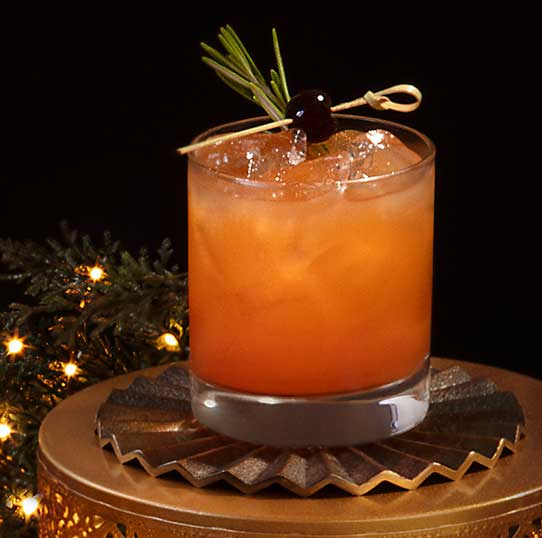 A DRINK WITH NO NAME
Experience the mystery and refreshment of 'A Drink With No Name.' Vibrant mango, zesty ginger, tangy lime, and delicate bitters harmonize in this alcohol-free* masterpiece.
*An alcohol-free alternative. Contains less than 0.5% alcohol.
ON THE BRIGHT SIDE
Savor the taste of optimism with 'On The Bright Side.' A harmonious blend of Fever Tree Premium Ginger Beer, lychee's sweetness, kiwi's vibrancy, cranberry's tang, and lemon's zing create a refreshing and uplifting experience.